The Very Best Playground Safety Surface
Non-toxic virgin rubber mulch that parents, schools, daycares, churches, and parks trust to protect their loved ones.
The Core Features of Jelly Bean Rubber Mulch
Jelly Bean is 100% virgin rubber sustainably sourced from safety tiles and is third party tested for, phthalates, red list chemicals and other potentially toxic substances. It's so safe the product passes indoor air certification.
Forget replacing the product every year like wood mulch. Jelly Bean is built to last decades. 
Highest Fall Safety Rating
We have a ASTM fall safety rating that is best-in-class. So when your kids stumble Jelly Bean is there to catch them.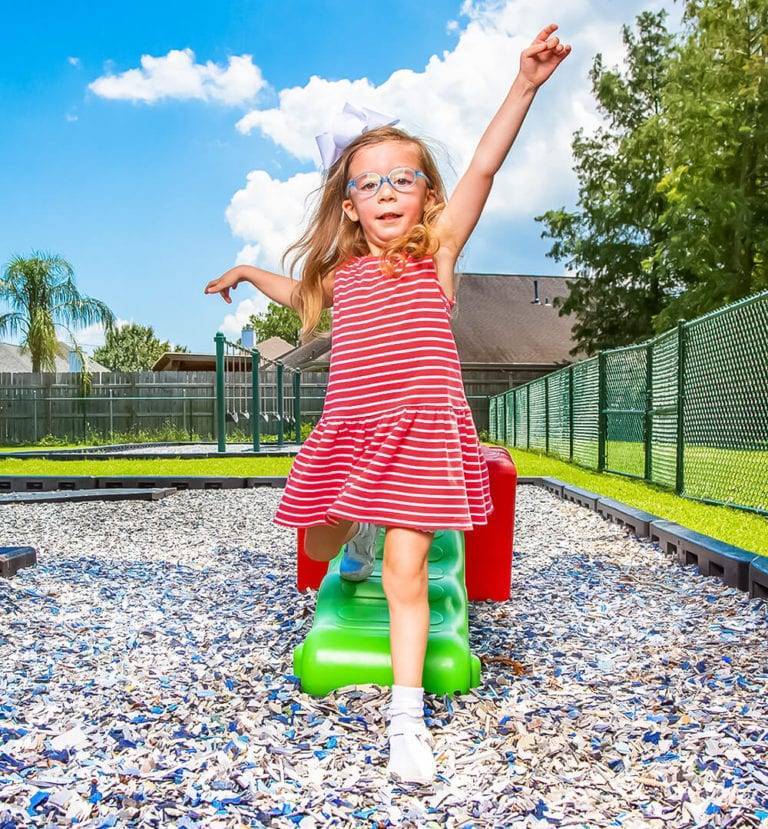 Wood chips and sand are cheaper, yet they must be constantly replaced. Jelly Bean playground rubber mulch long outlasts these cheaper alternatives while paying for itself within a few years.
The Jelly Bean playground rubber mulch is the best product for outdoor surfaces as it is much cleaner and safer than recycled tire mulch. It is more affordable than poured rubber, rubber tiles and synthetic turf, and carries a longer lifespan. The Jelly Bean rubber mulch will save you money over natural mulch in the long run. It does not have to be replaced regularly to maintain compliance, will not rot, clog drains, cause allergies, or attract insects.
The product meets all state and federal requirements for playground safety. Our playground rubber mulch has been tested to meet or exceed all ASTM guidelines for head impact attenuation and ADA accessibility. The product carries a 20 year warranty, but since the material is vulcanized it will most likely be around much longer.
Experts in Safety Surfacing
The Jelly Bean Difference