Playground surface Jelly Bean is a 100 percent wire-free pre-consumer virgin rubber mulch product. The material is sterile, latex free, and contains no harmful VOCs such as tire mulch could. Jelly Bean is so safe it's in compliance with California's indoor air quality standards. The product is odorless, 100 percent free of contaminants and does not hold heat. Jelly Bean offers an industry-best safety rating exceeding CPSC guidelines for fall safety and surpassing traditional playground coverings by hundreds of percentage points. All these reasons show why parks and schools nationwide choose Jelly Bean Rubber Mulch for their play surfaces.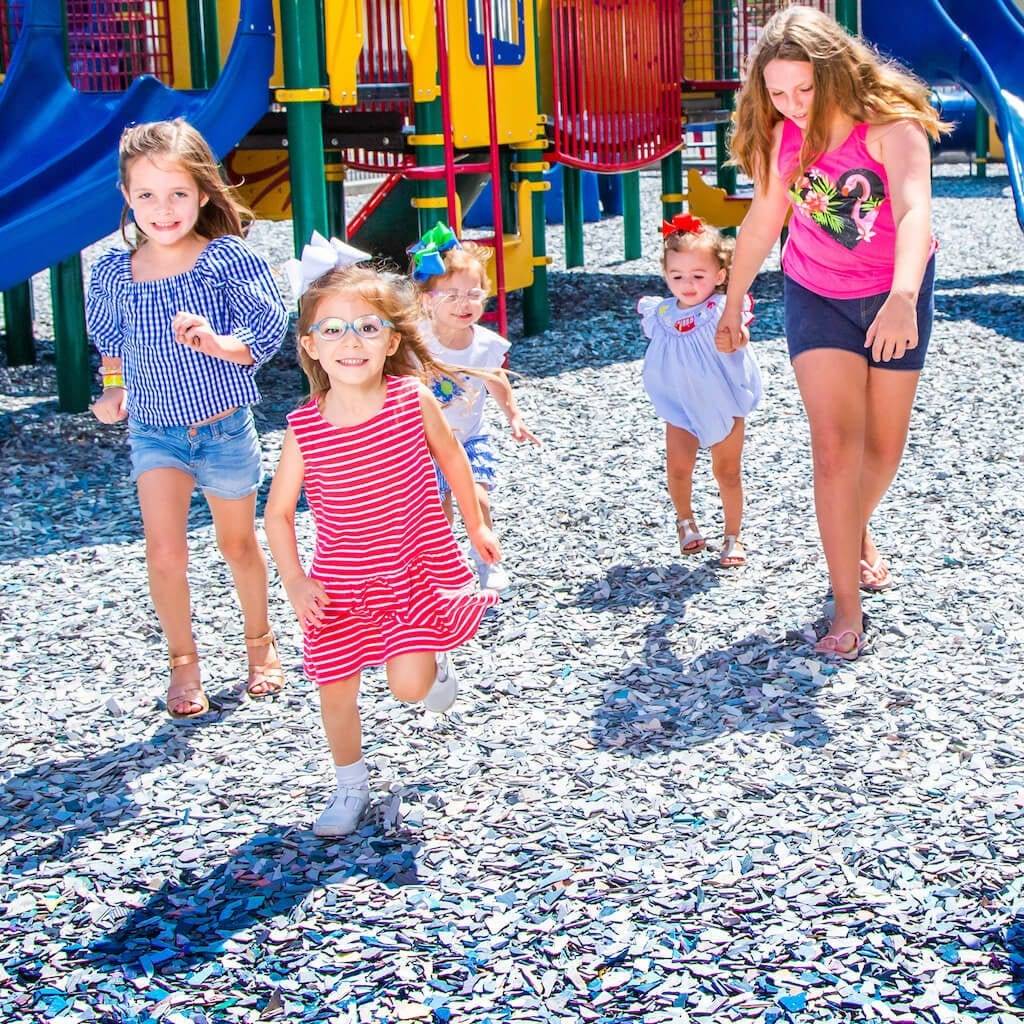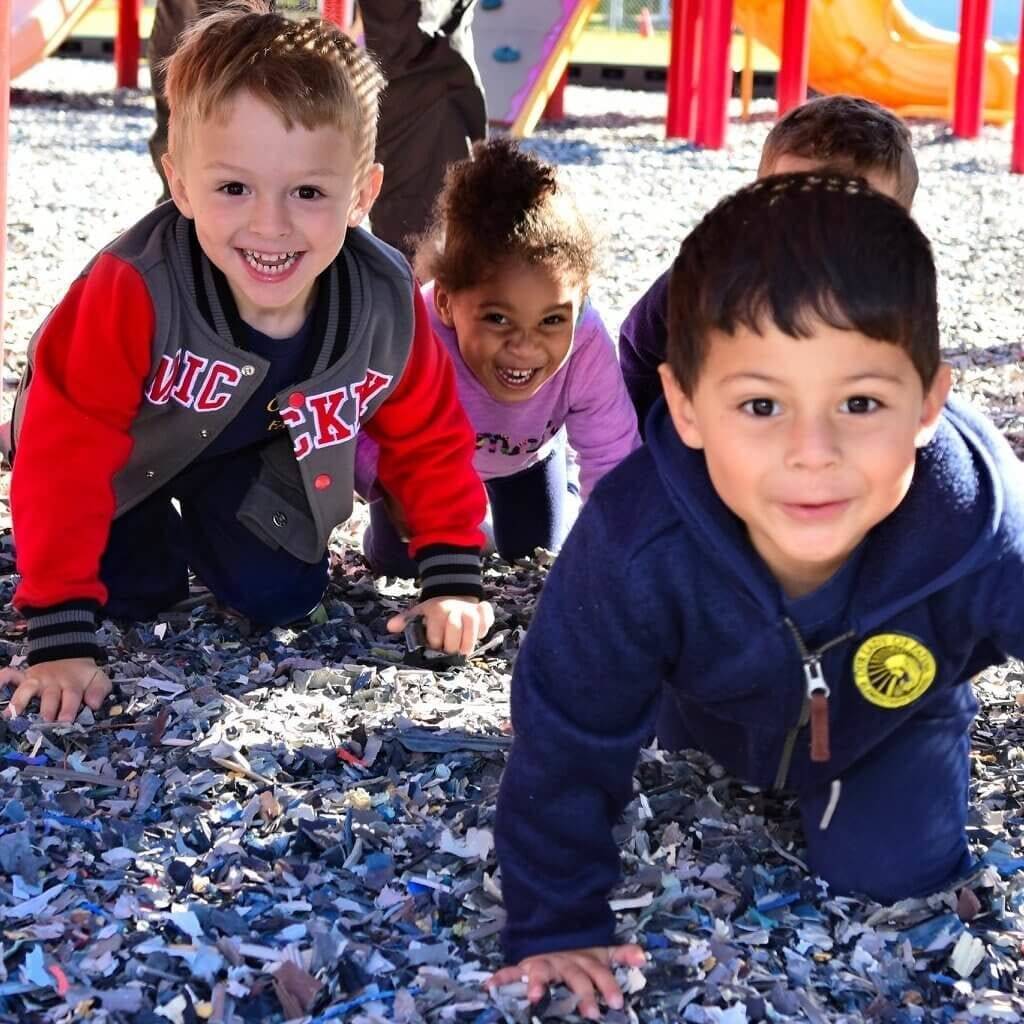 Toxicity is a major concern for those charged with creating a safe place for children on the playground. Surfaces like rubber tire mulch can contain red list chemicals and carcinogens. There are studies backing up the assumptions made by many.
The National Center for Biotechnology Information, U.S. National Library of Medicine article titled Automobile tires–a potential source of highly carcinogenic dibenzopyrenes to the environment provides just one example of scientific evidence on the dangers of tires.
In addition to the composition of the tire there is the issue of contamination. These are the dangerous toxins tires might encounter when on the road such as petrochemicals or lead contaminants from roadway paint. One is really rolling the dice on child safety with a surface like rubber tire mulch.
Our product is a non-toxic pre-consumer playground rubber mulch that is unequivocally safe for children to play on. Made from the scraps of rubber safety tiles, Jelly Bean Rubber Mulch is free of toxins and contaminants altogether.