Customer Unload Instructions
Thank you for your purchase! We are thrilled you chose our product to help make your playground safe!
Your order is now entering the tendering phase where we will prepare the shipping. Here's what you can expect for your product delivery, and how to manage it. Each ton ordered is banded to a pallet that measures 4x4x5 feet and weighs 2060 lbs. 
 Jelly Bean is delivered via freight truck to your facility. There may be multiple trucks delivering the product.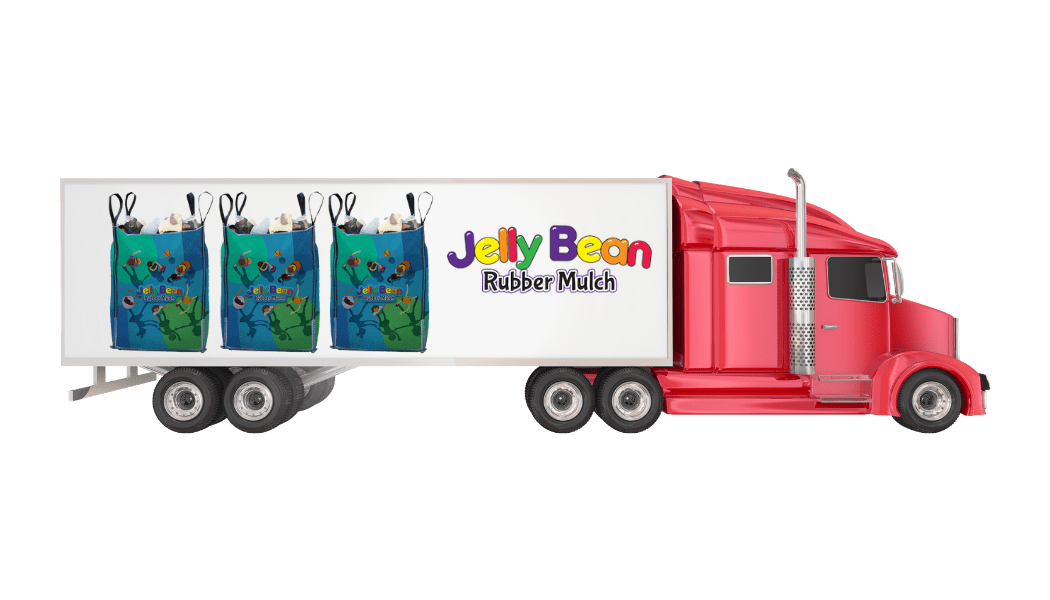 What's Needed For Delivery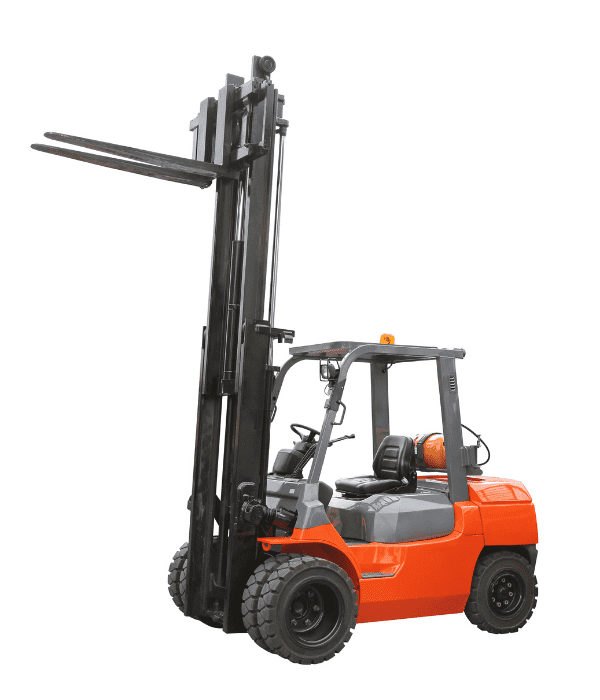 1 A forklift, bobcat or tractor capable of handling the pallet weight (of 2060 lbs) like the one shown in the image above.
2 A pallet jack for moving the pallets in the truck to the rear of the truck like the one shown in the image below.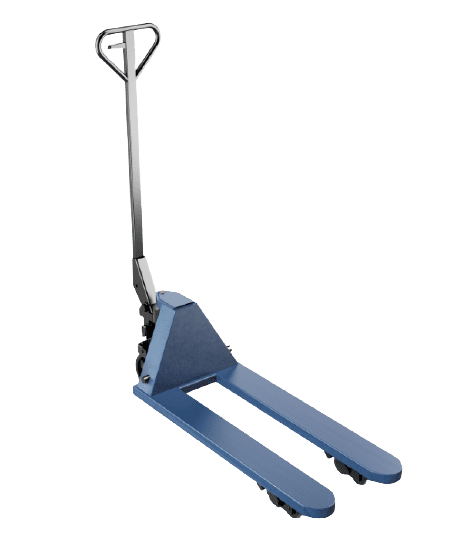 here's What The Product Looks like coming off the truck
The product will be delivered in one-ton sacks, strapped down on pallets.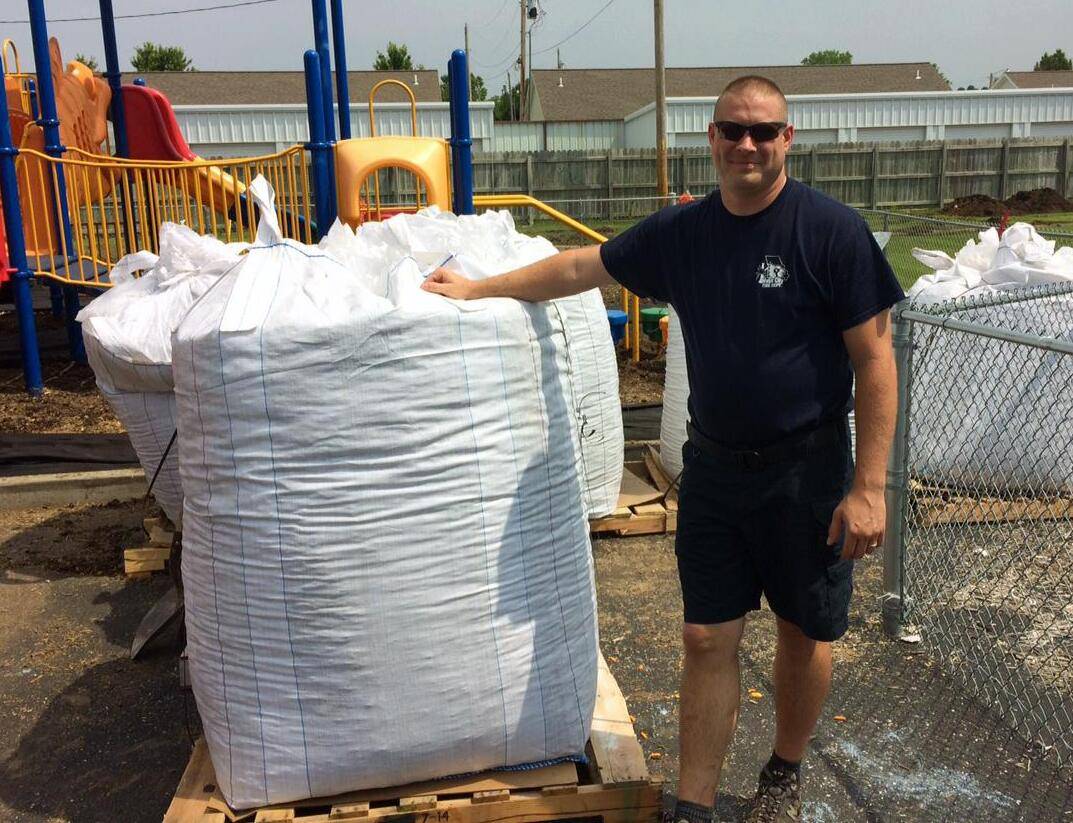 Take a look at this short video interview that describes how to install Jelly Bean playground rubber mulch in your backyard. In this video Jelly Bean CEO Nic Campesi discusses the best techniques for installing the product and addresses common questions about installation.
We will be in touch soon to schedule a delivery date if we have not already scheduled one. We will have the carrier set a specific time to unload with you directly.
Due to the high freight cost associated with rubber products returns are not accepted.
The customer is responsible for any detention, storage fees, or other shipping charges for failure to accept delivery when contacted by the delivering freight company.
Any modification to these terms must be in writing by a sales representative.
Thanks again for choosing Jelly Bean and we look forward to serving you.